Beef is a very versatile meat that can be used in many different recipes but it can be tricky knowing what type of cut you need to make certain recipes. Many recipes will make it clear which type to use but there are recipes that will keep it quite vague.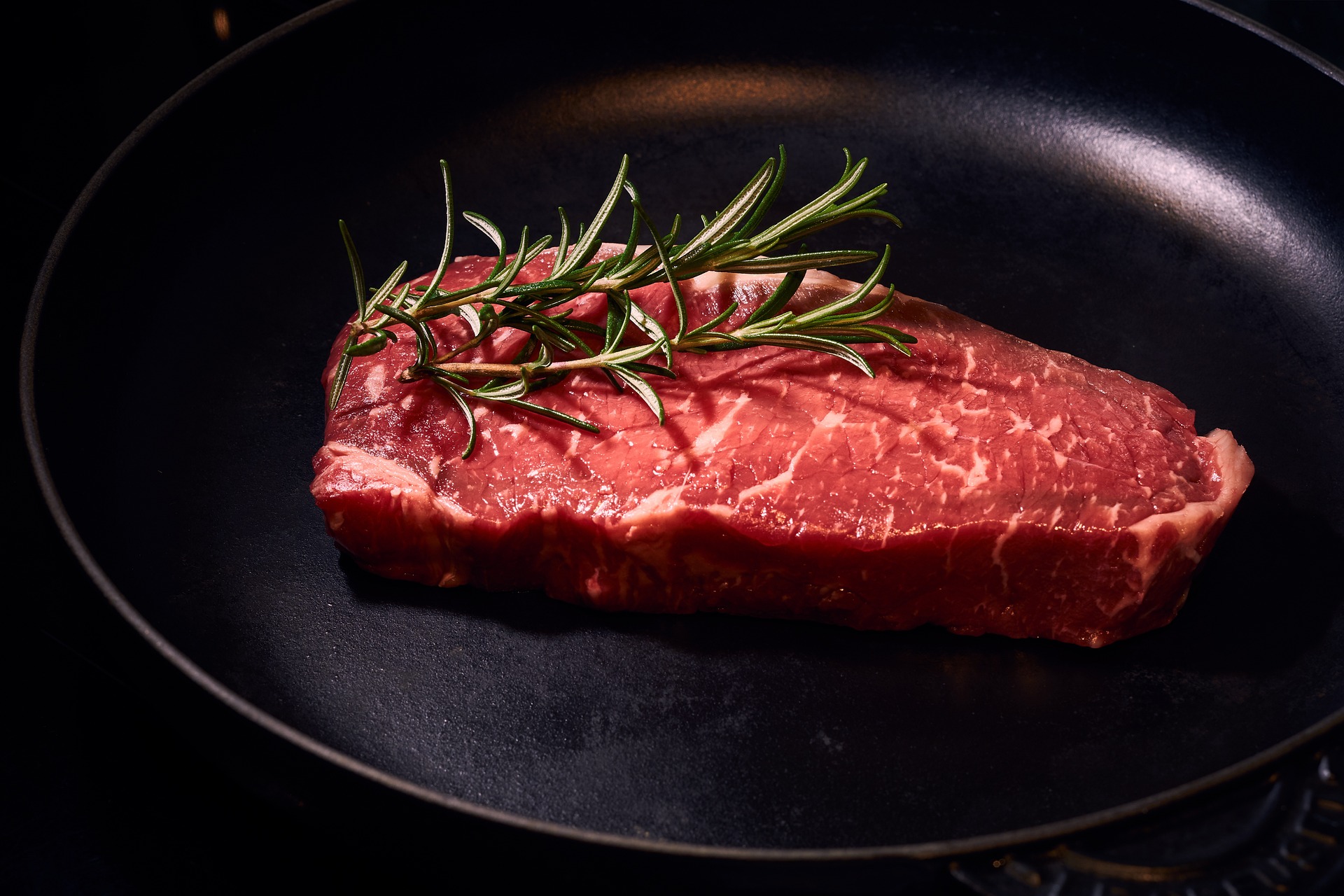 There may be times when you don't want to follow a recipe as you may wish to experiment with your own recipes and knowing which type to buy is definitely very important for a successful recipe. This post will explain the best cuts you need for different types of recipes.

Steak and Chips
We'll start off with an easy one which is steak and chips. This is probably the most popular dish and many people will already know what cuts to choose. If you want to make steak and chips then there are some popular cuts you can use. The cuts are sirloin, ribeye, rump and fillet steak. These cuts can be very expensive so if you want to spend less then the rump steak will be the cheapest. The most expensive is fillet steak but it is also the most flavoursome. Ribeye can also be quite fatty at times so it's probably not the healthiest. Unlike some other cuts these type of cuts can be served rare. These types of cuts can be used to make sandwiches such Philly cheese steaks and fajitas. They can also be used in dishes such as beef stroganoff.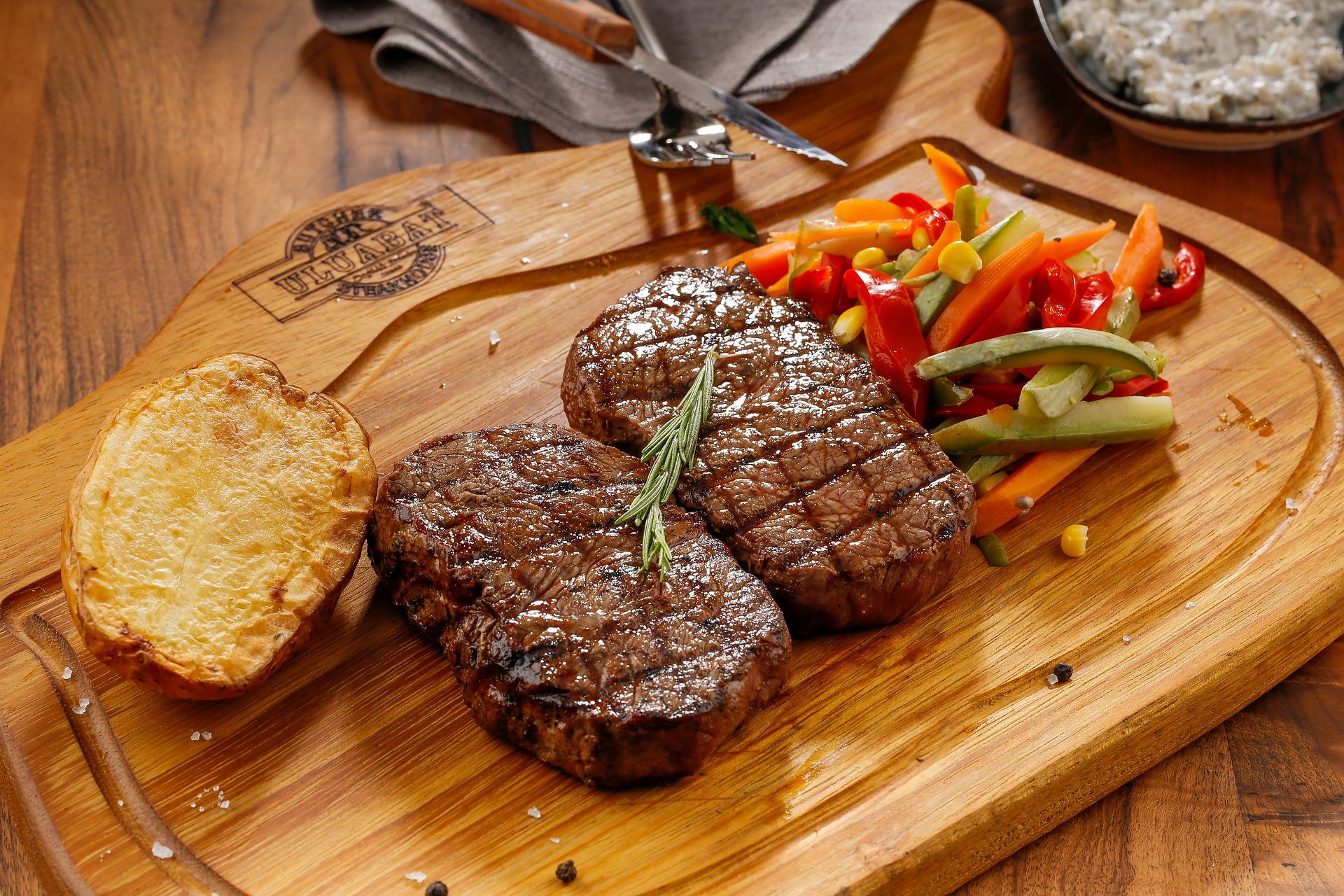 Stir Fries
Here in the UK, beef for stir fries are labelled as 'Beef Stir Fry Strips' which is quite annoying as most people want to know what cut of meat they are using. Though they don't say, it is sliced rump steak that is commonly used for these stir fry strips. You can also use sirloin for stir fries and one steak will be enough for two people when making stir fries.
Stew or Curries
For stews, braising steak is used. These are the parts that take longer to cook and normally take around 4 hours to cook. The parts used for stews are chunk, skirt, leg and flank. You can buy diced braising beef in the supermarkets and these cuts are normally leg or shin. They are also sometimes labelled as 'Casserole Steak' or they may simply just say 'Diced Beef'. If I want to make a stew that doesn't take as much time to cook then I sometimes use diced rump steaks. I buy rump steaks and dice them myself. I cook them in the same way that I cook braising steak and the meat becomes tender much quicker than braising steak.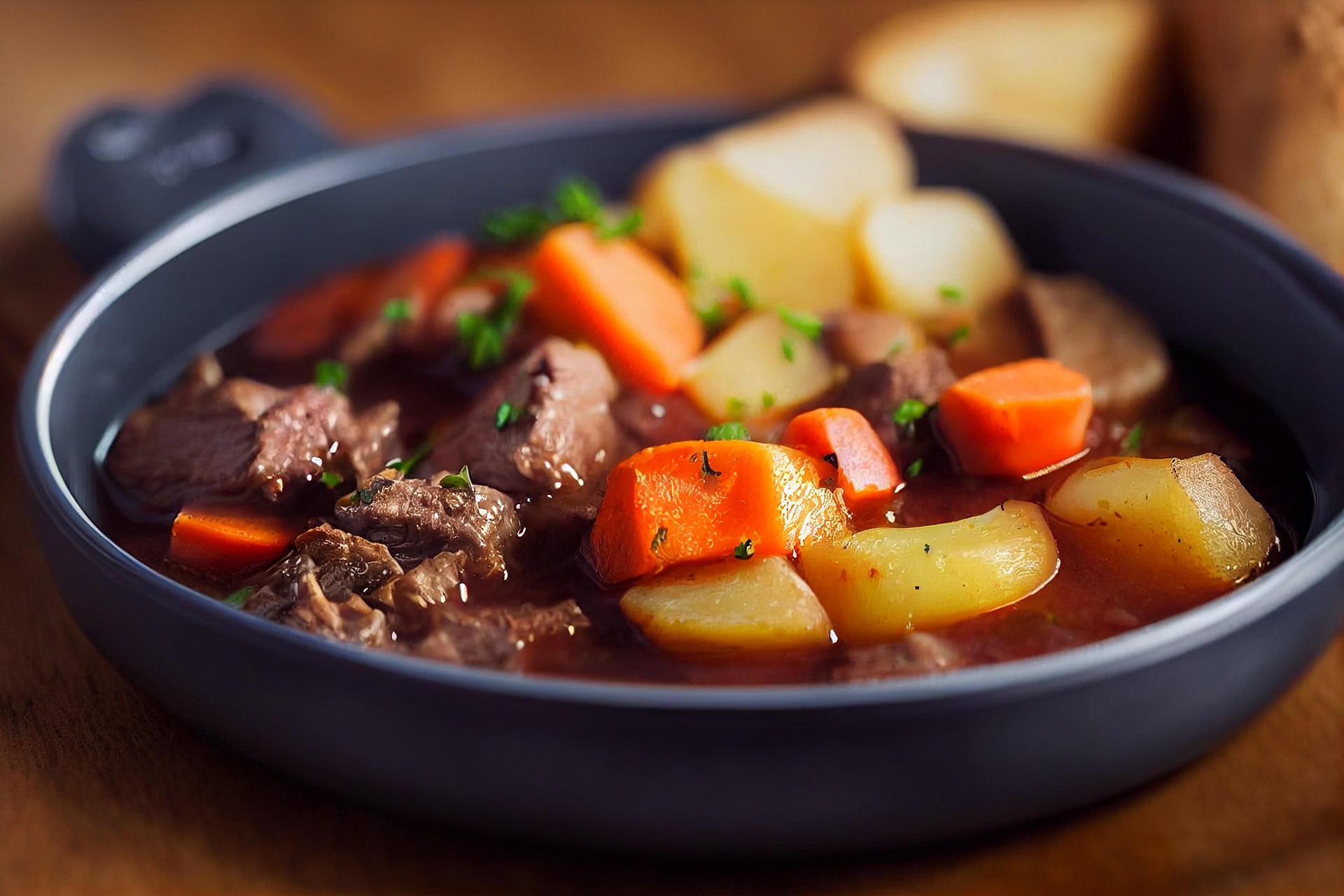 Beef Soup
For soup, you can use any braising steak as mentioned above but you can also use brisket. Brisket takes a very long time to cook and can take up to 10 hours to become tender so if you cannot be home all day then opt for braising steak.
Roast Beef
For a roast beef, the best option is topside beef that normally comes in joints. This type of meat once cooked and cooled can also be used in sandwiches such as beef and horseradish sandwiches.
Sirloin on the bone is a nice meat for roasting but can be quite expensive. For roasting, you can also use top rump joints and silverside joints. Brisket can also be used for roasting but again can take a very long time to roast though it is very delicious and worth the wait. If making a dish such as beef wellington, you can use a beef tenderloin fillet joint which is also known as fillet steak or beef fillet.
Beef Pies
For pies and pastries, you can use any stewing beef as mentioned above. This type of meat is usually slow cooked until tender before being cooled and added to pies. You can also use minced or ground beef for pies such patties.
Bolognese, Pasta Bakes and Cottage Pie
Beef mince also known as ground beef is meat that has been put through a grinder to break it down into small pieces. This type of meat is used for dishes such as spaghetti Bolognese, cottage pie, meatballs, chilli con carne, burgers and crunchy tacos. Beef mince comes in different fat percentages so the lower the percentage, the lower the fat. 5% - 15% fat are commonly used for spaghetti bolognese and cottage pies though you can use any. If making burgers then 20% fat is advised as the fat helps to hold the burgers together. If you are using low fat mince for burgers then egg will be needed to hold the burger together. The cuts commonly used for mince are chuck, flank or round if in the US.
Related Posts